Home Renovation Tips for Beginners
Sep 1
Home Renovation Tips for Beginners
What is a home renovation?
A home renovation is the process of making changes to an existing home. This can include anything from minor repairs to major structural changes. Homeowners may choose to renovate their home for a number of reasons, such as increasing its value, improving its energy efficiency, or making it more comfortable to live in.
Functional home renovations are usually made in order to improve the livability of a home. This can include adding more storage space, fixing up old plumbing, or increasing energy efficiency. Aesthetic home renovations are usually done in order to make a home more visually appealing. This can include adding new floors, painting the walls, or installing new fixtures.
The first step in any home renovation is to develop a plan. This plan should include a budget and a timeline for the project. It is also important to consider the scope of the renovation and what type of work will be required. Once the planning is complete, the next step is to begin the actual work.
Some common home renovations include kitchen and bathroom remodeling, adding or removing walls, and finishing basement or attic space. These projects can be completed by a professional contractor or by the homeowner themselves.
Home renovations can be costly, but there are ways to save money on the project. One way to save money is to do some of the work yourself. Another way to save money is to find discounts on materials and labor costs.
How to budget for a renovation
A home renovation can be a costly and time-consuming endeavor. If you're planning a renovation, it's important to budget carefully to avoid overspending.
To start, make a list of all the improvements you want to make. Once you have your list, research the estimated costs of each item. Don't forget to factor in the cost of labor if you're planning to hire someone to help with the renovation.
Next, create a realistic budget based on how much money you can realistically afford to spend. Make sure to include a buffer for unexpected costs that may come up during the renovation process.
Finally, once you've created your budget, stick to it as closely as possible. Keep track of your spending and make adjustments as needed to stay on track. By following these tips, you can ensure that your home renovation stays on budget.
What are some common renovation tasks?
When most people think of home renovations, they think of large projects that take months to complete. While these types of projects do exist, there are also many smaller tasks that can be completed in a shorter time frame that can make a big difference in the overall look and feel of your home. Here are some common renovation tasks that can be completed relatively quickly and easily:
Upgrading your kitchen is always a solid investment – new countertops, appliances, and cabinets can make a big difference in both the look and function of the space.
Bathrooms are another area where potential buyers tend to focus their attention, so if you're hoping to increase the value of your home, giving your bathrooms a facelift is a good place to start.

Finishing or upgrading existing living spaces is also popular – adding an extra bedroom or bathroom, finished basement, or sunroom can make your home more attractive to buyers down the line.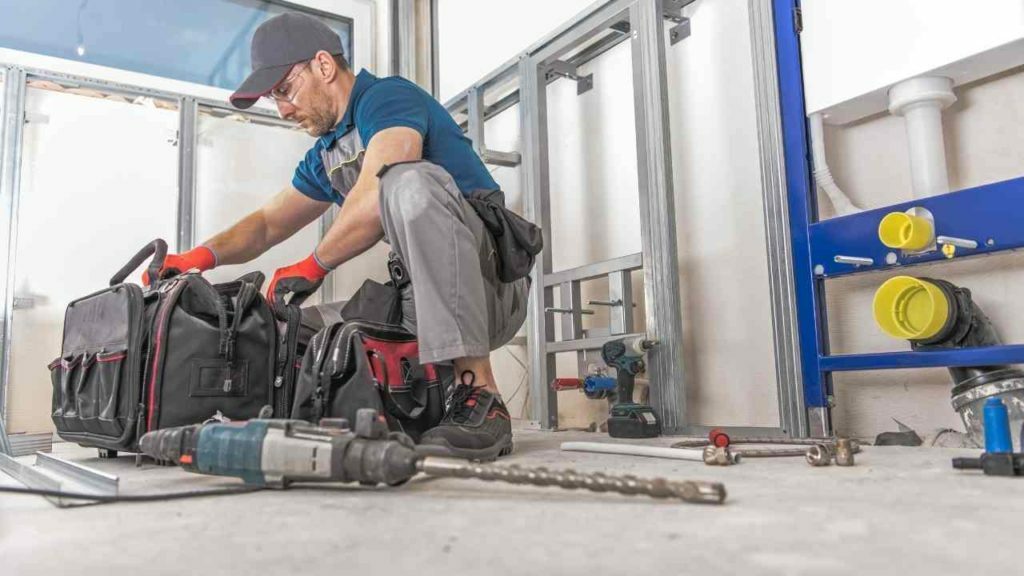 Finishing up your renovation
After months of planning and construction, your home renovation is finally coming to an end. Here are a few things to keep in mind as you finish up the project:
Inspect the work: Once the contractors have finished their work, it's important to go through and inspect everything yourself. Make sure that all the work meets your standards and that there are no problems.

Punch list: There will likely be a few items that need to be fixed or completed before you can consider the project finished. Make a list of these items and make sure they're all taken care of before you make your final payment.

Clean up: The construction process can be messy, so it's important to do a final clean-up before you move back into your newly renovated home. This includes sweeping, dusting, and vacuuming all surfaces.
Your home remodeling is a significant financial commitment, so you need to do it right to get the most return. You may prepare your home for remodeling, set a budget for the project, choose the best materials, and successfully execute the makeover by using the advice in this article. Plan as soon as you can for your home remodeling!
| | |
| --- | --- |
| Phone | (508) 356-5050 |
| Address | 9 Overlook Dr, Marlborough, MA 01752, United States |
https://www.facebook.com/GABREMODELING/
https://www.instagram.com/gabremodeling/?hl=en
https://www.linkedin.com/in/ga-building-and-remodeling-a85ab5227/